A game is incomplete without a prize to be won, especially if it is a baby shower with mostly adults in attendance.
If not for its fun, many guests would love to have something to show for the games they engage in during the party, and guessing what best fits as a game prize for adults can be tricky.
Knowing the perfect baby shower prize ideas for games will come in handy for you if you're planning to host a baby shower anytime soon.
Cute Baby Shower Prize Ideas For Games
To make your baby shower more fun and engaging for the guests, including games that will carry everyone along, and for each game, attach a prize to be won.
If you're planning to host a themed baby shower, you may want to include games and prizes in line with the theme.
But if you're only interested in a regular baby shower, there are a variety of game prizes to attach to each game played.     
Baby Shower Game Prize Ideas For Women
Hosting a baby shower with only women in attendance is not a new thing, and as a matter of fact, baby showers were believed to be a "woman thing" so much that it was left for only the mother to be and her friends to enjoy.
Although this is changing, some people still maintain strict females-only baby showers, and if this is what you have in mind, here are baby shower gift ideas for games for women only.
1. A Teddy Bear With a Rose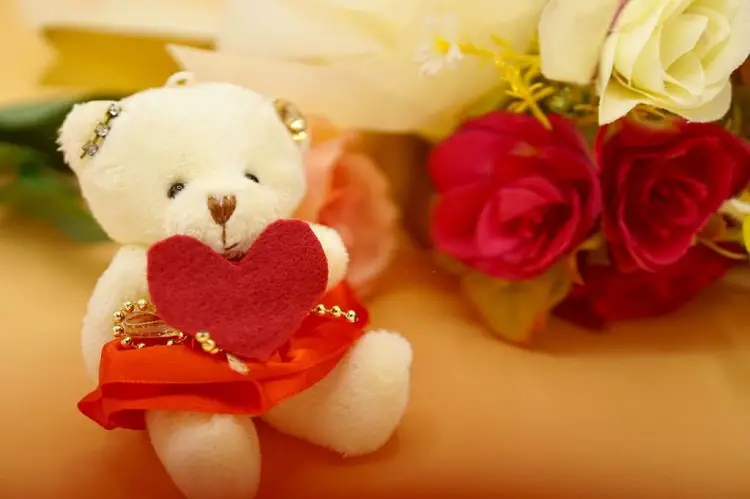 It's hard to think of anything cuter than the cutest little teddy? You can tie a pretty bow around a cute little bear and a bud vase with a rose.
If the baby shower theme is elephants, replace the teddy with an elephant plush.
2. A Pack of Lip Balm
A gift bag containing different lip balm and lip gloss colors can make a good price for an all-female baby shower.
3. Sugar Scrub
What a fun idea for a prize! This sugar scrub is so pretty and fun! The sugar scrub looks fantastic, and I bet it smells and feels great.
4. Statement Necklace
It would be so nice to win one of these wooden statement necklaces! A variety of styles and options are available here.
5. Mini Bottle of Sparkling Wine
A prize like this will please any guest, especially if it's a bottle of good quality Prosecco or Champagne.
Put a ribbon on this baby shower prize that says, "Bubble over with excitement when the baby's born," so that the winner can look forward to opening the bottle when she hears about the baby's arrival. Add a lighthearted note saying, "She's about to pop!"
6. Essential Oil Diffuser
This rainbow diffuser is perfect for hanging in your car! This product adds whimsy and a great smell to any vehicle, and it would make a great baby shower game prize!
7. Nail Polish Set
With this nail polish set from Nicole Miller, there's a color for everyone. Give it as a prize on its own or with a pedicure set to create a complete pedicure kit!
8. Flower Pot With Seeds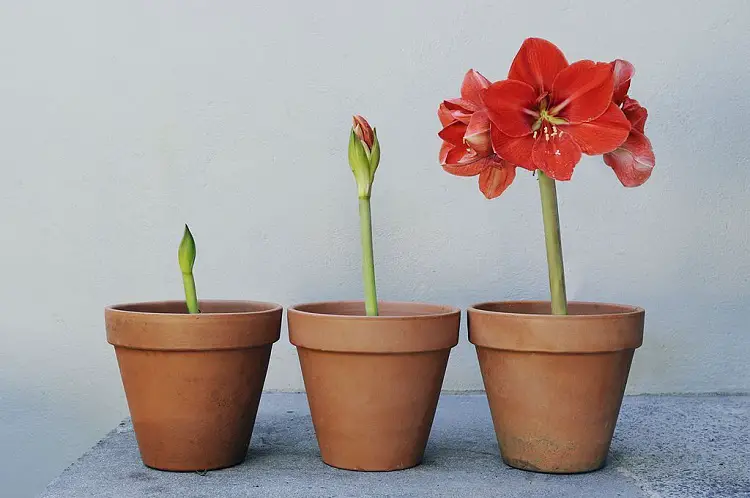 The perfect prize idea could be a terracotta flower pot with a bit bag of dirt and seeds for herbs, wildflowers, or hummingbirds for a floral, spring, bee, or garden-themed baby shower.
Use a gingham or burlap ribbon to tie it together. Since this is a budget-friendly favor, you could also give it as a baby shower favor.
9. Set Of Brushes and Container
A cute container is an excellent choice for packing all your makeup brushes when traveling. Some of them come in various colors and include 12 makeup brushes.
10. Donut Candles
There are no such things as too many candles! A Donut candle (like the Rustic Sugar Creek Co.'s) looks and smells fantastic!
11. Pedicure Kit
If you're throwing a spring baby shower, it's sandal season, which makes this pedicure kit an ideal baby shower game prize. This type of kit is essential in every woman's bathroom.
12. Knotted Headbands
This set of headbands is an absolute steal! You get ten headbands, so you can make one big prize out of them or divide them up with a wet brush to make a cute kit!
13. Bath Bombs
Bath bombs are gorgeous and would make an excellent prize! After those baby shower games and competitions, the winner can relax in a bath with these!!
14. A Body Spray or Perfume
A pleasant smell is irresistible to anyone. This could come in the form of a spray, perfume, or scented candles, and it'll just make a perfect baby shower prize.
15. Pastel Colored Hair Ties
You can buy colored hair ties at any local supermarket. You can also purchase a set of it easily on Amazon and wrap them up however you want!
Unisex Baby Shower Prize Ideas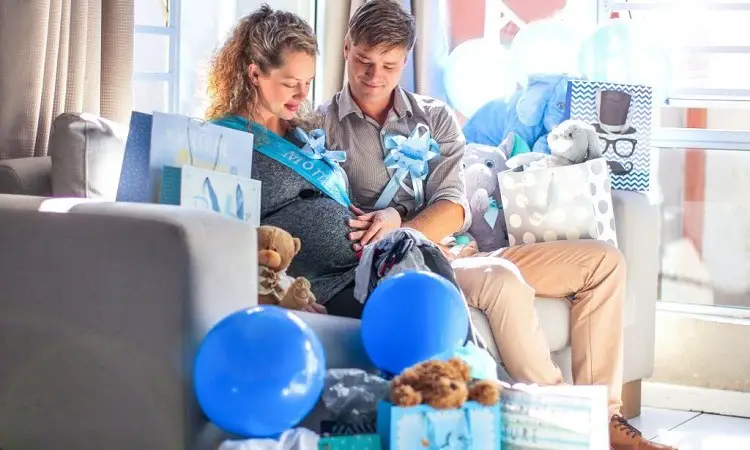 A unisex or Coed baby shower is the new trend for many couples. Not many people are interested in the traditional baby shower, which only involves the mother and her female friends.
Nowadays, the father and mother of the unborn baby are involved, and this means having all the party activities include both sexes, including the games.
Here are some excellent baby shower game prize ideas for a unisex gathering.
1. Movie Night Prize Set
This can include common items for an enjoyable movie night like a popcorn bowl, candies or chocolate-covered raisins, movie theatre candles, a box of popcorn, or cozy socks for a cold movie night.
2. Prizes for Book Lovers
Since book readers are not peculiar to a particular sex, including a book lover's prize can be an excellent idea for a unisex baby shower.
This set may include the latest bestseller of a renowned author, a bookstore gift card, a writing pad, and fancy pen, or a journal.
3. Baker's Prize Set
This could be a set of baking pans, random baking flavors, different shapes and sizes of cookie cutters, a cake mix, and a bowl.
4. Manicure Set
One truth about adults is, not so many grownups own a manicure set. Many may maintain elegant nails, but remembering to pick up a manicure set at a store isn't common.
Placing it as a game prize will be a relief to those who have always wanted to have one.
This may include tweezers, nail cutters, nail filers, nude nail polish, and polish remover.
5. A Tea Set
This may include a mug with a cute inscription, preferably regarding the baby shower, and a teaspoon.
6. Cook's Prize
This may include a new set of cutleries, a beautiful plate, kitchen towels, or a cookbook.
7. Mini Bottle of Wine
Nobody says no to a good wine. Get a mini bottle of wine with a ribbon on it, and you have a great gift idea.
8. Beach Day Prize Set
A beach day set can be a paper bag containing a blow-up balloon, tanning cream, a hand towel, sunglasses, or a plastic bucket.
9. A Teddy Bear
You don't have to worry about if the winner will be a male or female; a teddy bear is a great prize idea for a baby shower.
And even if the winner won't want to keep it, they may give it out to their children who love it.
10. Air Fresheners or Scented Candles
A pleasant smell is irresistible to anyone. It could be in the form of a spray, camphor balls, or scented candles, and it'll just make a perfect prize.
11. Hiking Prize Set
This could be an awesome baby shower prize if your guests enjoy being outside.
Consider some essential hiking or camping items, such as a stainless steel water bottle, an enamel mug, a bag of dried fruit and nut trail mix, a flashlight, a compass keychain, and insect repellent.
Combine a few of these for a lovely gift set that the recipient will appreciate.
12. Grill Master's Gift Set
A set of grilling equipment, a set of metal grilling skewers, a grilling mitt, gourmet BBQ sauce — any of these items, whether given together or separately, would make a nice prize.
Read: Modern Baby Shower Games
Affordable Baby Shower Prize Ideas
You may be working on a tight budget but want to have a fun baby shower; this may mean including affordable yet cute baby shower prizes for games.
Here are some ideas for affordable baby shower prize ideas.
Baby Shower Prize Ideas For Game – Under $10
1. Tea Mug Set
Fill a pretty patterned oversized tea mug with various tea sachets, honey or crystal sugar swizzle sticks, and a pack of shortbread cookies.
2. A Flower Pot with Seeds
A flower pot or tray like the REAFOO Seed Starter Tray would be a great game price for your guest, especially for plant lovers. It is simple and yet beautiful; the seeds could be fruit seeds or flower seeds.
3. Manicure Toolkit
Fill a small gift bag with a bottle of trendy nail polish, an emery board, nail clippers, or nail scissors, and you're ready to go!
4. Bamboo Plant
A mini bamboo plant is simple to care for and makes an excellent gift. This could also work well if you're planning a jungle-themed baby shower.
5. Lip Balm Selection
In a small mesh bag, place a few lip balms, including tinted, SPF, and possibly some lip gloss, and tie them together with a pretty ribbon.
6. Lottery or Scratch-Offs Tickets  
Since the guest winner performed admirably during your baby shower games, she may be able to extend her lucky streak with $10 worth of lottery tickets or scratch-offs.
Baby Shower Prize Ideas For Game – Under $20
If you'd like to increase your budget with your baby shower prize ideas, here are some baby shower gifts that go under $20 in value:
1. A Box Of Chocolate Cookies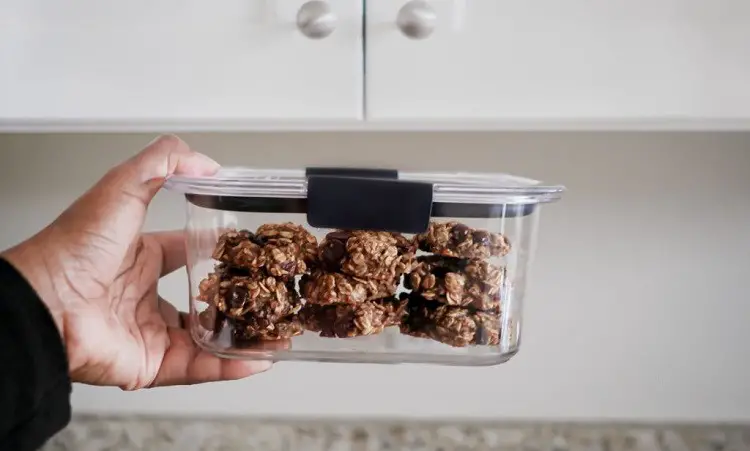 Homemade chocolate cookies neatly wrapped in a paper box are very cheap yet great ideas for a game prize.
2. Coffee Lover's Prize Set
Combine a nice mug or travel coffee tumbler with a bag of artisanal coffee for an excellent prize that the winner will appreciate.
3. Spa Day Prize Set
Fill a basket with bath salts, massage oil, a nice natural sponge or loofah, an exfoliating mitt, and some lightly scented body lotion.
4. Gift Cards       
A $20 gift card to a local coffee shop, movie theater, or department store is a quick and easy gift.
Read: 18 Zoom Baby Shower Games 
DIY Baby Shower Prize Ideas For Game
Are you low on cash or just the DIY type of person? Make the prizes even more special by adding your personal touch!
These projects are exciting to make, and the result is a lovely prize to give to the winners!!
1. DIY Sweet Iced Tea 
Pour black tea, honey, and lemon juice into a jar and allow it to freeze. Do this before the party starts so that it'll be ready in time.
2. Funny T-shirt
Some people give out printed t-shirts with an inscription of the baby's name as souvenirs. You can make a cute or funny inscription on such t-shirts and wrap it up as a game prize.
3. Wine Stoppers
Nourish and Nestle, created the most beautiful wine stoppers, and the task couldn't be more straightforward! Pair a set of these with a bottle of wine and you're all set for the prize all your guest wants to win!
4. Lip Gloss Pouch
If you know how to sew, this Polka Dot Chair lip gloss pouch is an excellent project for you! Make this adorable pouch and include a lip gloss or lip balm for the lucky winners!
5. Macaron Soap  
Looking for a simple DIY baby shower prize idea? These homemade macaron soaps are pretty cute! If you don't have time to make them, you can buy them on Amazon! These would also make adorable decor for a girl's baby shower.
6. Hair Clips
I'm a big fan of the oversized hair clip trend, and these clips from A Beautiful Mess are a fun DIY that would make an excellent prize! Change the styles to be whoever you want!
7. Wool Ball Diffuser 
This A Beautiful Mess DIY is simple, pretty, and functional. These felt ball wool markers would look adorable hanging in a car or bedroom and add a subtle scent to the environment.
8. Triple Citrus Salt Scrub
This citrus salt scrub would be an excellent prize. If you're throwing a winter baby shower, Winners can use it to rehydrate their hands after all of their winter washing.
9. Lollipop Washcloths
These are cute and look very easy to make, too.
10. Spa Basket or Bag
This is another cute DIY baby shower gift price to include when planning a baby shower. You can learn how to make it here.
Tips To Keep in Mind When Choosing Baby Shower Prizes
All prices do not have to be the same. You can have a variety of them for each winning guest to choose from.

Set a budget and stick to it. It may be tempting to go above and beyond when it comes to prizes, but keep it realistic. Determine how many games will require rewards and how much you want to spend on each award. Remember, guests do not attend the party solely to receive prizes! They've come to honor the soon-to-be mother. Anything else is just a bonus!

The packaging and presentation of the prize can make a difference! Especially if the prize is "cheaper." It can be made more appealing by simply adding some tulle or ribbon.

Choose prizes that complement your baby shower theme.

Consider providing prizes to runner-ups.
FAQs
How Much Money Should You Spend On Baby Shower Gift?
It's entirely up to you. You can set a budget and stick to it or go all out.
Consider having all of the prizes total the same, gradually increasing the prices to match the difficulty of the baby shower games, or having third, second, and first place rewards that rise in value.
To help you stay within your budget, we've included a few baby shower game prize ideas under $10 in this article.
How Many Baby Shower Prizes Should You Have?
This is also entirely up to you. It depends on how many games you want to play and if you wish to give out prizes for second and third place.
Is It Necessary To Award Prizes For Baby Shower Games?
It's completely up to you. Prizes are not required for baby shower games. Games can be played for pure enjoyment.
However, if you want to increase the competitiveness of your guests, consider giving out prizes to increase the incentive to play.
Conclusion
Throwing any fun-filled party involves creative games to keep the guests entertained and carry everyone along.
A baby shower is a party that involves a lot of games to be played, and a game is incomplete without a prize to show for it.
If you plan to organize a themed party, having games that correspond with the theme makes it easier to come up with the prizes for each game.
But for a baby shower without a specific theme, there could be several game prizes, especially when you know the type of guests you're looking forward to hosting.
If your guests are in the elite class and you can afford to, get gifts that are close to their taste; otherwise, work with your budget to have a pleasant experience.
This article has covered different baby shower game prize ideas that cut across other social classes, and each game prize is unique yet cute and fit for a fun baby shower.