Childproofing is necessary for the safety of your child and also to prevent wastage or spoilage by your child.
If you want to save your little toddler toilet paper roll from wastage, then you have got to childproof your toilet paper roll.
By avoiding doing this, your toddler may unravel the whole toilet paper roll, and you know what that would cause? A big mess in your restroom!
This article will benefit you if you want to learn how to childproof toilet paper roll from child.
How to ChildProof toilet paper roll from child
The following steps will guide you on how to childproof your toilet paper rolls from your child to prevent wastage by your little child, who is no longer an infant.
1. Keep the toilet paper roll out of the baby's reach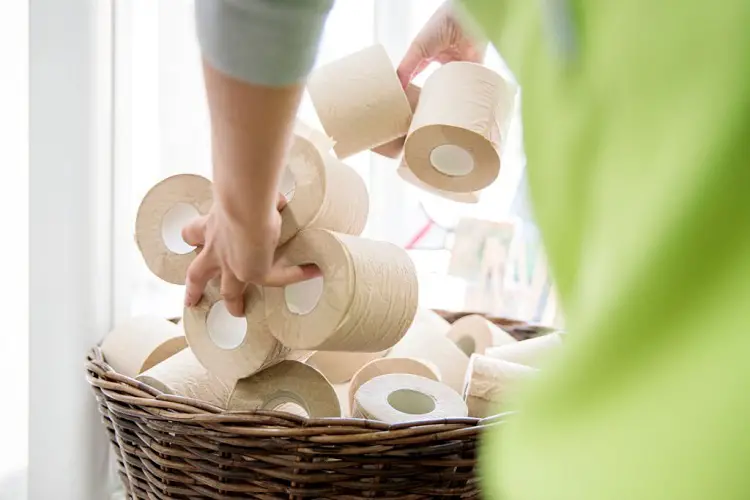 The first thing on the toilet paper roll childproofing list is to keep the toilet paper roll out of your baby's reach, and I tell you, that is one of the easiest toilet paper roll childproofing steps.
You do this by hiding the toilet paper roll where your baby's hand can't get to it, and such places where you can comfortably hide it include locked boxes, drawers, and cabinets, and ensure that they are locked with childproof safety locks.
Your toilet paper roll will be safe and hidden in the locked drawers or cabinets, and in such a manner, your baby won't have access to it or play with it.
You can also try keeping your toilet paper roll on a high window shelf if you don't want to use locked boxes, drawers, and cabinets with childproof safety locks.
You can also keep it atop a linen cupboard since the whole essence is to keep it out of your baby's reach.
If there is any equipment that can aid your baby access the tissue paper, like a step stool, endeavor to remove them. If not, your effort would be vain as your baby would access the tissue paper and waste it.
2. Install a control mechanism 
Another way to effectively utilize toilet paper rolls is to install devices that help you control the amount of tissue paper to be drawn at once.
There are devices like The Mom Invented Toilet Paper Saver, this one has a locking system, and once the required amount has been drawn, the machine automatically prevents the unrolling of tissue paper.
This machine can help your childproof your toilet paper because if by chance your child has access to the tissue paper roll, the machine will prevent your child from wasting paper.
Don't be skeptical about using this machine in the essence that additional paper can't be gotten once collected. You can access an extra toilet paper roll because it would roll out the tissue paper.
The only thing is that it prevents wastage of toilet paper, prevents your child from messing with the toilet paper roll, and serves as a childproofing means.
3. Install a lock on the bathroom door 
Another way to childproof your toilet roll from your child is to install a bathroom door lock.
When you install a bathroom door lock on your door, your toilet paper roll becomes safe, and your baby can't mess up with it again.
4. Using tricks
The trick method is one method you can use to childproof your toilet paper, and the essence is to make accessing the tissue paper a bit difficult for your little one.
You can decide to insert your tissue paper so that having access to it becomes demanding and challenging.
For example, Insert the roll that one must pull the paper upward to unravel the tissue. This will make the unraveling mission entirely challenging for your little toddler.
When you do this, your little toddler wouldn't have easy access to the toilet paper roll because the task has become difficult. Before you know what's happening, your child will give up.
5. Wrap with a rubber band to babyproof toilet paper holder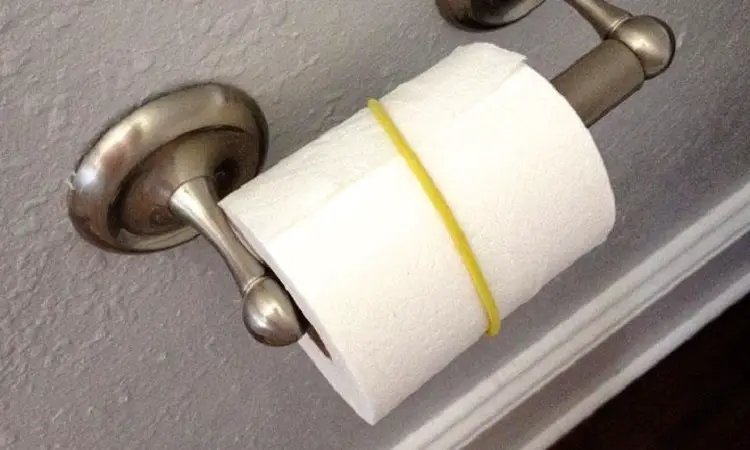 Another way to babyproof your toilet paper roll is to wrap it with a rubber band, and after wrapping, you can slide your toilet paper roll into a toilet paper dispenser.
When you want to use your toilet paper, you bring it out from the dispenser and take out the rubber band, after which you rewrap it once you are done and put it back in the toilet paper dispenser, making it challenging to be wasted by your child.
6. Teach your toddler bathroom etiquette
This is another method you can use in childproofing toilet paper rolls, and it is essential and crucial because it helps the child know what to do and what not to do in a bathroom.
You should teach this etiquette to the child during potty training, which will help your child know how to use the restroom correctly.
You need to be on the watch and repeatedly say no lovingly and continuously to your baby once they start playing with the tissue paper.
With time, the message internalizes, and your child now knows that playing with toilet rolls is a no for daddy and mummy.
Read: How To Potty Train a Child
7. Invest in a child/pet-proof toilet paper dispenser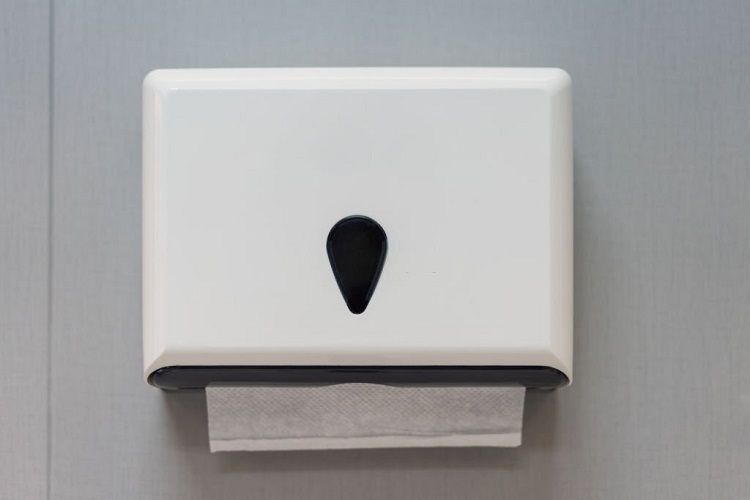 You can also purchase a uniquely designed toilet paper dispenser/holder with a lid flap that keeps the toilet paper in place. This toilet roll holder is specifically designed to prevent small children and pets from pulling and unraveling the toilet roll.
Furthermore, this toilet paper holder makes it easy for parents to tear off the right amount of toilet paper with one hand when they go to the bathroom. 
8. Put toilet paper roll on the cardboard
Attach the toilet paper roll to the inside cardboard using a large office paper clip. Ensure to use a larger clip for an accurate result.
9. Create your own toilet paper protector
Create your own toilet paper cover/protector by recycling a 2-liter soda pop bottle if that is not available. Here's how to do it:
Make your toilet paper roll cover by cutting off the top and bottom of a soda bottle, such as a Coke bottle.
Check the size of your wall-mounted toilet paper roll holder – mine was 4 3/4 inches (12 cm).
Cover all raw edges with a plastic strip or tape to match your decor.
Tape the open sides of a double roll of toilet paper with plastic tape. You should leave a 1/4 inch (0.64 cm) or larger gap for the toilet paper on both sides.
Reattach the toilet roll to the wall mount by removing the toilet roll shaft and inserting it into your new toilet roll cover. There you are!
Although this is one of the most frugal baby tips, you can buy a toilet paper guard to save time instead of making your own toilet paper roll cover (if that is available).
10. Provide a personal toilet for your kids
Provide your children with at least one bathroom in the house (if that is convenient). This will help your children learn and grow in a safe environment without causing trouble or risks.
You can also make it kid-friendly by including bright colors, child-friendly toys, and decor. Make sure your child can use some unique and handy items without supervision as they grow up.
Related Posts:
Conclusion
I am sure you have learned how to childproof toilet paper roll from child, and it wouldn't be difficult again.
The above steps will be of great help if you follow them judiciously. Your kid's wastage of tissue papers will be a thing of the past.