Did your baby spit up so much that it completely soaked through the cover of your baby pillow? Are you looking for  way on how to wash baby pillow since you need your baby pillow to last least for few more years?.
Bear in mind that baby pillows use every day can be subject to bacteria. This is as a result of the sweat, spit-up, vomit, leaking breast milk, and poop the child produces.  To avoid rashes or allergic reactions, it is best to perform regular maintenance either by hand or in a washing machine.
In this article, we will be sharing with you effective pro-cleaning tips and proven steps on how to keep your baby pillow fresh, clean, and ready for a good night's sleep.
How To Wash Baby Pillow? Proven Tips To Follow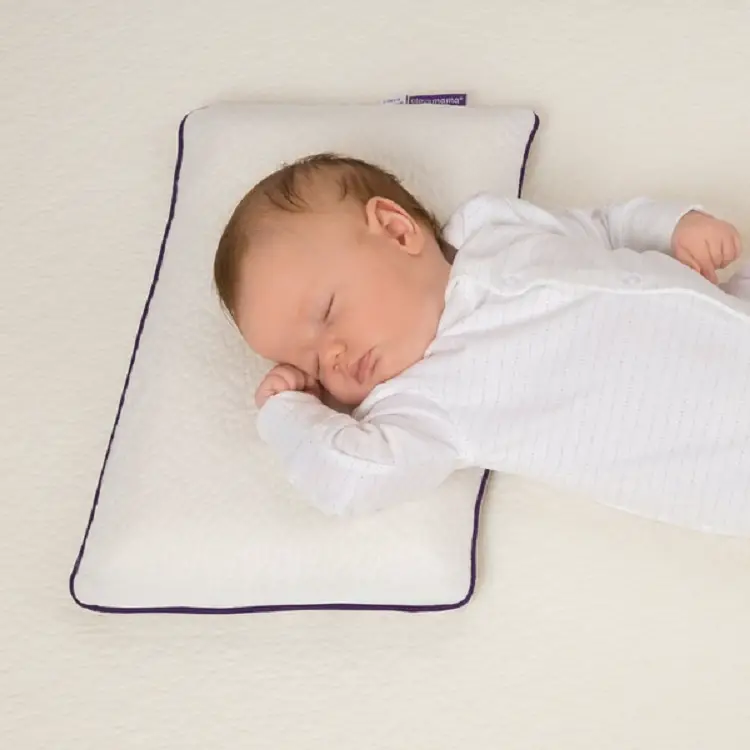 Regular cleaning, washing, and changing of baby pillowcase guarantee more comfort and hygienic environment for your little one. Whether you have a front-loading washer or hand-wash baby pillow, here are effective cleaning tips to guide you and the things you will need.
What You Need?
Mild, low-suds detergent.
Front-loader washer or deep sink.
Preventative Maintenance Tip
Sometimes when your newborn arrives, keeping up with everyday laundry may seem difficult. It is best advised to buy at least two different covers for your pillow for when one is in the wash.
Wrap a receiving blanket over your pillow while in use to prevent stains. It is much easier to wash the receiving blanket regularly than your baby nursing pillow.
Wash your nursing pillow every couple of months for proper preventative maintenance.
Washing Machine Tips
Remove the pillow protector.
Check fabric care instructions before washing.
Fill the washing machine with hot water best for the fabric. This helps to kill dust and mites without the need for bleach or other harsh chemicals.
Add low-suds mild detergent.
Add the pillow and agitate.
Rinse severally.
Squeeze excess water out of the pillow with a white terry cloth towel.
Place the pillow in the dryer and air dry or hang outside to dry. You can also place two tennis balls in a sock in the dryer with your pillow. This helps in the drying process and keeps your pillow's shape.
If your baby pillow is smelly, whether from your baby's spit-up or something else, try half a cup of baking soda in the main wash to neutralize the odor.
Additionally, if you want to remove a musty or mildew scent from your baby pillow, add one cup of white vinegar to the main wash.
Spot Cleaning Tips
You must use quality and safe antimicrobial spray when spot-cleaning your baby pillow, especially if it's not machine-washable. Never have you soak a non-machine-washable pillow.  Below is an all-natural homemade antibacterial spray you could use and how to use them.
A 20 oz. spray bottle.
Hot water.
Washing soda. This is usually available in the laundry section at your local grocery stores.
How To Use
Firstly, fill your spray bottle with two cups of hot water.
Then, add a quarter cup of washing soda.
Shake & spray on affected areas.
Read Also: How To Wash a Squishy Pillow
How To Wash A Boppy Pillow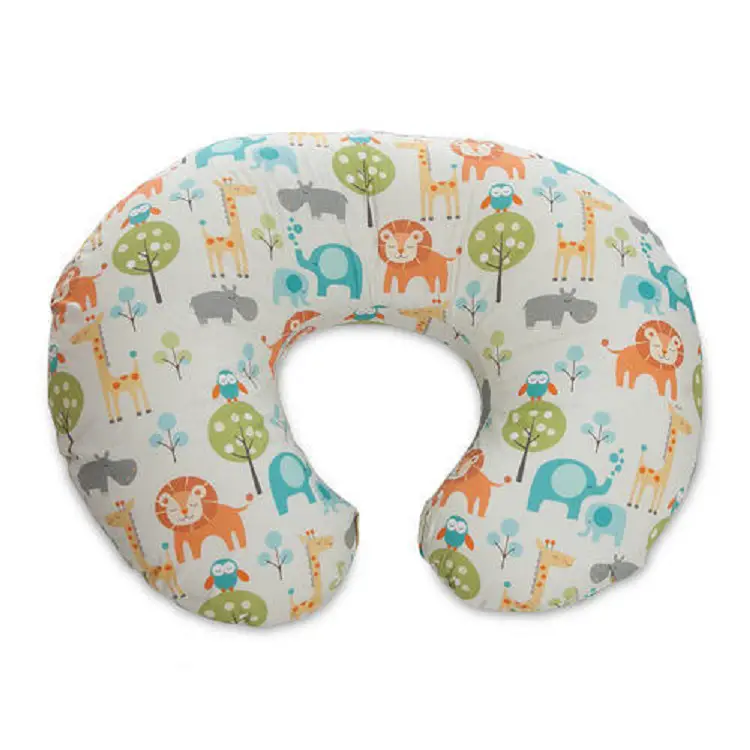 Unzip the slipcover and remove it from your baby pillow.
Zip the cover closed before washing to protect the zipper.
Press out as much air as you can before sticking your baby pillow in the washer.
Wash your pillow and slipcover on the delicate cycle with extra spin and cold water. (If you have a top loader washing machine with an agitator, balance the load with another pillow.)
Dry off the Boppy pillow and slipcover on the gentle cycle with low heat.
Swaddle a sneaker or tennis ball in a pillowcase or sock and throw it in the dryer with your Boppy to keep its shape and get all the excess moisture out.
Finally, place the slipcover back on the Boppy after both it and the pillow are fully dry and is ready to use. Cool and iron as needed. Remember, do not dry clean.
Read Also: How To Use A Boppy Pillow
How To Wash Ergobaby Breastfeeding Pillow
Remove the protective cover.
Zip the cover back before washing to protect the zipper.
Launder the cover with cold water on the gentle cycle.
Tumble dry the protective cover on low heat.
Spot-clean the foam cushion by cleaning the bad spots with warm water and a clean rag.
Then lay the foam cushion flat to dry in an air-ventilated area.
Replace the cover on the pillow and use it again once the cover and cushion are dry. Remember, do not dry clean or bleach.
How Often Should I Wash My Baby Pillows?
Whether made of natural fibers (such as down) or synthetic materials (often polyester), most baby pillows can be washed in the machine. These pillows should be cleaned regularly in other to remove mold, bacteria, and odors. However, read instructions on the pillow's tag to make sure it is not dry-cleaned only.
Read Also: How To Wash Memory Foam Pillow
Conclusion
When buying a baby pillow, pay close attention to the care label. The pillow must provide proper cleaning and safety information to avoid causing any irritation or allergic reaction to your baby.
This information includes the utilization of mild detergent, general washing guide which will guide you on how to clean the pads correctly. These also ensure your baby pillow lasts longer.
Did you find this post helpful? Are you now ready to clean the baby pillow? Or do you have any other tips on how to wash baby pillow? Why not share your tips and experiences with us in the comments below.