The question of Nan vs SMA Gold is a question any first-time mother that wants the best for her baby would ask.
The best nutrition for a newborn baby is the mother's breast milk, but sometimes feeding the baby with this nutrient-laden food is not feasible due to certain reasons, hence the need for a substitute or addition.
There are reasons why mothers look for substitutes or addition to their breast milk. It could be due to inadequate milk to satisfy their baby's appetite or work demands and time related hence the need to know the formula.
This article discusses everything you need to know about Nan vs SMA Gold, its features, similarities, and differences.   
Table of Contents
Baby's Formula
Baby's formula refers to food given to babies to substitute breast milk or even as a step up to breast milk.
It is designed to mimic the nutrients found in breast milk because the ingredients used in their manufacture have the same nutrient nutrients found in breast milk, and if they are not the same, they should bear a close semblance to the nutrients found in breast milk.
Health experts recommend using formulas so babies do not miss out on the essential nutrients in their system for adequate growth and development.
It is also necessary that your intended choice or brand of formula should win the approval of your pediatrician.
And you can get your pediatrician's approval when you discuss such a discussion. 
Your doctor could approve or disapprove of using such a formula while offering professional advice.
You must know everything about the brand you are about to introduce your child to. Study the brands and see if they certify your baby's needs.
Nan vs SMA Gold at a Glance
Nan Baby Formula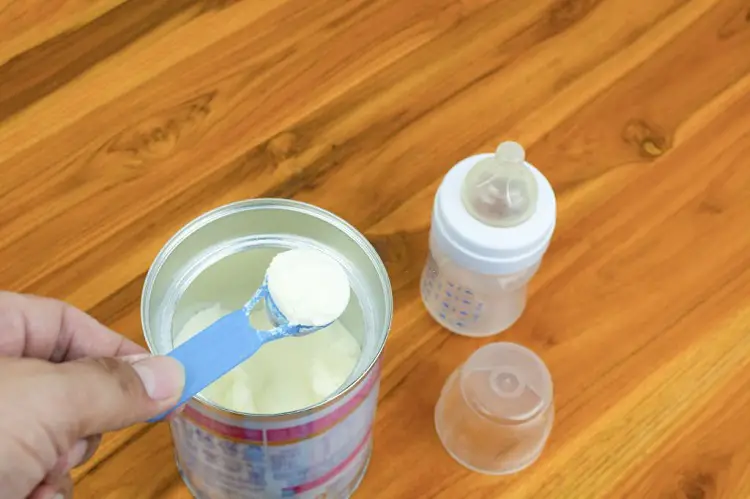 Nan Baby Formula is a starter formula formulated to provide adequate nutritional requirements for babies from month 0.
It is available in three types: the Nan Comfort, the Nan Optipro 1, and the Nan Supreme Pro 1. Each class has different protein levels, which exist in two forms; whey protein and casein protein.
Whey protein is the type of protein that remains in a liquid state and is easy to digest even after consumption. Casein, on the other hand, clots in the stomach after some time and does not digest easily.
Several brands of Nan are suitable for babies at every stage because babies are born with a delicate digestive system that adjusts only gradually to certain foods. 
They cannot consume all Nan products at once. This is due to the higher percentage of casein protein in some of the products, which makes it difficult for babies to digest, while others contain a lesser amount of casein protein. 
This is why there is an age requirement for all available products.
Here are the protein ratios between whey protein and casein protein in various Nan products;
| | |
| --- | --- |
| Nan Comfort | Whey: Casein ( 60:40) |
| Nan Optipro 1 | Whey: Casein (70:30) |
| Nan Supreme Pro 1 | 100% whey |
All the three Nan products come in three different stages, of which stage one (Nan 1) is suitable for babies from 0-6 months. 
Each product contains a certain amount of whey; it will not harm your baby's digestive system and allow them to grow as they grow because other products are available to suit your baby.
Key Features
Contains probiotics & prebiotics
It is easy to scoop, easy to recycle
It has a protective lid
Great source of iron
Contains DHA & ARA
Contains whey protein
Read: 7 Best Formulas That Has DHA
SMA Gold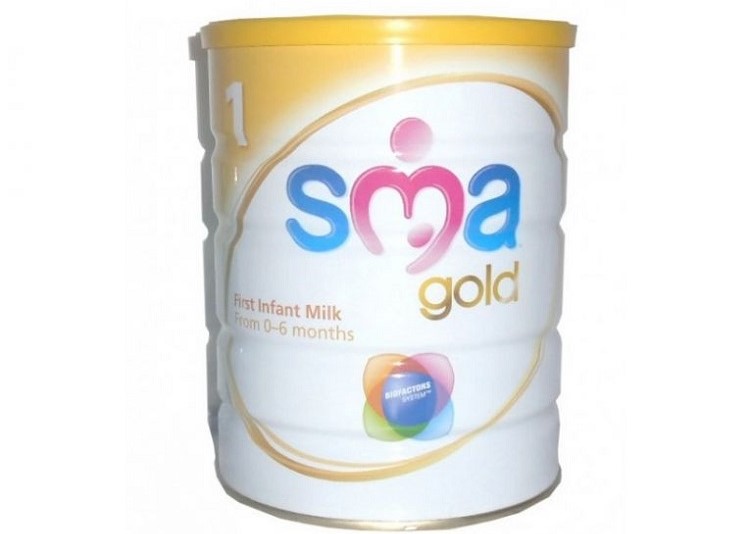 This formula is made for babies from 6 months as part of a varied weaning diet. At 6 months, babies' development continues to progress rapidly, and they begin to exhaust their iron stores from their mothers. As a result, their iron needs increase.
SMA Gold is enriched with iron to help boost normal cognitive development in a baby's brain. It also contains 2'FL, which is their latest breakthrough in baby nutrition. 
In addition to vitamin D and calcium, it also contains Omega 3 and 6* to support bone growth and development.
Key Features
Contains only ARA
Forever recyclable steel tin
It is easy to scoop, easy to recycle
It has a protective lid and is also recyclable.
Similarities between Nan and SMA Gold
Nestle manufactures Nan and SMA, but although the same company manufactures them, they have similarities and differences. They both share remarkable similarities, and they include:
Both have the necessary nutrients for a baby's healthy growth and development.
Both contain vitamins like vitamin A, vitamin B6, vitamin B12, vitamin C, vitamin D, vitamin E, and vitamin K.
Both contain minerals like calcium, sodium, iron, iodine, potassium, zinc, and chloride.
Both contain extra healthy growth and development ingredients, like palm olein, coconut oil, rapeseed oil, and sunflower oil.
They are easy to digest.
They lack side effects because their manufacturing ingredients are carefully selected.
They come in powdered forms.
Both products are non-GMO
Both products are manufactured from cows' milk and, as a result, should on no account be given to babies allergic to the protein found in cow's milk.
Differences between Nan and SMA Gold
Despite being manufactured or produced by the same company, there must be some product discrepancies so potential consumers or buyers can make their choices.
Some of the discrepancies found amongst SMA and NAN include the following:
Nan has DHA and ARA as one of its manufacturing ingredients, and both are essential in developing a healthy brain, while SMA has only ARA.
SMA contains Omega 3 and 6 long-chain poly saturated fatty acids while NAN lacks the poly saturated fatty acids, which are Omega 3 and 6
In terms of taste, the taste of Nan seems to be sweeter than the taste of SMA. 
SMA formula is more expensive than NAN, making NAN budget-friendly.
Related Posts:
Nan vs SMA Gold – How To Identify their originality
How to know fake NAN formula
In the present economic situation, people would want to do anything that can bring money to their pockets.
They wouldn't mind selling fake products to people and, in this case, fake NAN milk, hence the need for you to be sure that you are not buying fake baby formula.
Giving your baby fake baby formula would be disastrous as it could cause food complications or even more severe health problems.
Look out for the following when purchasing the NAN formula to ensure you are not buying fake formula.
Look at the color composition of the tin. If you notice it, then it is likely a fake NAN formula. Take your time scrutinizing the tin and convince yourself that the color composition is not distorted or unbalanced.
The original NAN formula has a QR code on the back of the tin, which leads to a video showing how to prepare the formula. If this QR code is absent, it is likely a fake NAN formula.
How to know a fake SMA formula
There are a few ways to know if the SMA formula you are about to purchase is fake or original, and they include:
The original SMA formula has a label that shows the preparation step of the formula, while the fake one lacks it.
Look out for the company's logo. The original one would have it while the fake one won't
Look out for a typographical error in the company's name's spelling; if you notice any, it is a sign that the product may be fake. 
You can send the batch number to Nestle customer care to confirm if it is original.
Pro Tip:
Avoid buying your baby's formula from unauthorized sources to prevent the risk of getting adulterated formula. Ensure you inspect the tin for leaks, breaks in the seal, or any signs of tampering.
For additional assurance, you can call Nestlé's consumer support line and give them the batch number to check if they produced the tin.
Nan vs SMA Gold – Final Verdict
The same company manufactures both products to provide your little one with the necessary ingredients for growth and development.
Their similarities and discrepancies will enable you to make a better choice for your little one.
The cost of the products could be another determining factor that may aid your choice, but whatever the case, both products are good and are laden with nutrients that will help in the growth and development of your baby.
Wind Up
Has your question on NAN vs SMA Gold been answered? I am sure that you can make your choice now, right?
All the products are excellent, but the decision rests solely on what you want for your baby and their individuality.
Be careful of fake products and do not fall victim so that you don't risk endangering your baby's health.