We all know that party activities like games are one of the key programs for any successful party. Interestingly baby showers are not exempted whether it's in-person, virtual, or a combination of both.
Unfortunately, many life events have been adjusted due to COVID, and a lot of parents aren't giving up their plans to start a family.
If you're an expecting mother who is planning on how to throw a memorable all-virtual event, we've brought to you 18 Zoom baby shower games ideas to keep your guest engaged and entertained.
Read on as we share with you how to play them, and how to use them to make your party a success. Let's first discuss what is a virtual baby shower?
What Is A Virtual Baby Shower?
A virtual baby shower is a kind of fun baby shower that can be hosted by anyone especially expectant moms online via popular video apps like Zoom. These are often known as Zoom baby showers.
There are other popular programs for live streaming your event and they include Microsoft Teams, Google Meet you can host a group of people. Interestingly, you can also include a virtual shower as a lifeline for loved ones who cannot attend in person.
With proper planning, a zoom baby shower can be interesting, fun, safe, and as memorable as an in-person shower would be.
Are There Any Number Of Games One Must Play During Virtual Baby Shower?
This is up to the host and the expectant mom. Since there are not many activities unlike during in-person baby shower which involves brunch, drinks, dessert, etc. You can plan with the expectant mom and decide which format she prefers and go from there!
However, you can probably squeeze in anywhere from 3 to 5 games depending on how long you want your virtual baby shower to last. In the end, it is your decision.
Zoom Baby Shower Games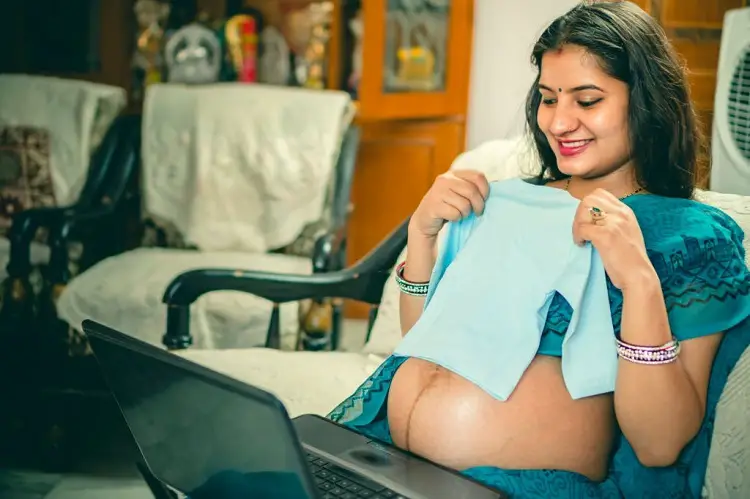 1. Guess the Game
In this game, the expecting mom is required to answer a list of baby-related questions before the online shower that her guests have to guess the answer to. Questions like this can be asked:
What does it feel like having a baby move around in your stomach?
What food did you crave the most during your pregnancy?
Do you think the baby will weigh more than you?
Which of the trimesters is the most exciting month of the pregnancy?
If the parents are yet to reveal the sex of the baby, the guests can be asked what it is with the simple Zoom's online poll feature.
2. Guess That Baby Tune
This could be the most interesting part of the party! Here you have your guests sing a popular song using only the word "do." The other partygoers will have to name the title of the song.
To keep the game even more interesting, have them sing songs that have the word "baby" in them.
3. Trivia Time! 
Before the fun starts, gather trivia questions and answers from your parents-to-be of honor. Their parents could throw some fun and surprising questions, too. Then, test your guests!
Pick particular fun questions about the birthing experience or funny anecdotes while growing up and see what funny answers your virtual guests come up with.
4. Blind Portraits 
This is another interesting game to introduce to your guests. Here the parents-to-be are asked to sit and strike a pose, and then the baby shower guests will have to draw them to their likeness without looking at the drawing paper or lifting their pen.
Before the game begins, a timer for 60 seconds should be set, and after the timer goes off, have everyone show all their final work on camera. Do not forget to take a screenshot for posterity.
You can even have the guests mail in their work directly to the parents-to-be as a baby shower souvenir.
Keep in mind, if you plan on playing this fun game with your guests you have to inform them to have a pad of paper and pen ready before the zoom shower starts.
5. Virtual Scavenger Hunt  
This is another zoom baby shower game to get your guests entertained. It's all simple, to practice.
The person hosting the shower will have a list of baby items the new parents will need.  All the guests simply have to find the mentioned items in their homes.
Yes! This game will need you to get up and move, isn't it fun.  Now to begin, start with the word Cup.  The first five guests who find a cup and return to the camera qualify for the next round.
Each round introduces a new item to find, it could be a bottle, lotion, brush, lipstick, and the game will continue until, by process of elimination, we have a winner.
6. Don't Say the Word "Baby"
This fun game is super easy to start but quite challenging to win.  Before the zoom baby shower games begin, set forth the rule that no guest can say the word "baby" throughout the event.
The person who first calls out someone who does say the word "baby" gets a point. At the end of the game, the guest whose point is highest goes home with the prize.
Read: 40+ Baby Shower Prize Ideas To Keep Your Guests Engaged
7. The Price is Right
This is a price testing game, where you have the guests test the knowledge of what it costs to have a baby. You can make use of the items from the parents to be a newborn registry or you can just create a list of common baby stuff.
While setting up the baby shower, ensure the guests are with their pen and paper. Then give them some time to come up with their predictions on what the prices of these items are.
All guests that participated in the game must display those predictions on the screen at the same time.
8. The Parent Game AKA Guess who
This game is played like the "guess who" game. The parents-to-be answer will entertain a series of questions before the baby shower begins for example "Who will be the strictest parent?", "Who weighed more at birth?" and "How many kids do you want?" etc.
Your guests will have to guess the right answer by raising their hand to vote for either Mom or Dad.  The parent who outsmarted the partygoers is the winner.
9. Celebrity Parent Charades
This is another interesting and fun baby shower game. To play this game on an online service like Zoom, each guest will bear a celebrity name (It best to give them the names ahead of time) to impersonate.
Now, this is how the games work, each guest will begin by saying "My child's name is…" without mentioning the actual name of the celebrity themselves.
If you feel that assigning them names ahead of time will make it less fun, you can use Zoom's private message option to send each guest their celebrity name at the start of their turn.
10. Baby Jeopardy
This is another baby shower game that works so well on Zoom. You can share an interactive Google slide during your baby shower party with ease on Zoom.
Read: 21 Fun Baby Shower Ideas For Couples
11. Five-Seconds
This fun game is super easy to start but quite challenging to win. The host will ask each guest a rapid-fire question relating to baby stuff and they'll need only 5 seconds to answer. For example, a quick one, name three diaper brands off the top of your head!
You can also get more of these games that put your baby knowledge to the test in Quizzology. The game is quite fun and challenging to win because you'll have to be smart and attentive to come out on top of this one!
12. Baby Shower Trivia
This game is not necessarily a guessing game; however, it does require the guests to download the free Kahoot! App before the zoom baby shower begins.
You can decide to have a bit of pre-planning before the baby show starts, this is also a new way to add more fun to the gathering with a virtual baby shower trivia game.
13. Boobs or Butts
This is one of the more inappropriate baby shower games to throw in an event.  If you want to spice up the Zoom baby shower and aren't afraid of offending any of the guests, then this is the game to play.
In this game, the host will display different photos on the screen and have the guest determine whether it belongs to a pair of boobs or a butt. This game is quite easy to explain and a riot to play!
14. Baby Prediction Submission
This is a fun guessing game, where the guests are expected to predict the birth date of the baby, along with the baby anticipated weight and length.
At the end of the Zoom baby shower, the host can either write down the responses of each of the guests or have them email it to her. As soon as the baby arrives, the guest with the most accurate answers can have their prize gifts mailed to them.
15. Lights! Camera! Action! 
This is a very interesting and fun virtual baby shower game to do. All you need to do is to make a video using VidHug. Don't worry it's very simple to use. Make a game of it, the guest whose video made the mom laugh the hardest wins a prize.
16. Guess the Task 
Here the host will need to mention a bunch of tasks that relate to caring for the baby and the guests will have to guess the parent that will handle which task.
17. Guess the Baby
Here the host will ask the guests to email her a photo of themselves as babies before the virtual game start. As the game starts, the guests are asked to guess who's who. Isn't it interesting?
18. What's Your Advice?
Although this is not necessarily a game, it does help to prepare the new parent for their parenting journey.  Here, the host will ask the guests to advise for the parents to be. This should be recorded and saved for future reference.
Read Also: When To Have A Baby Shower (Everything You Need To Know)
3 Tips On How to Play Virtual Baby Shower Games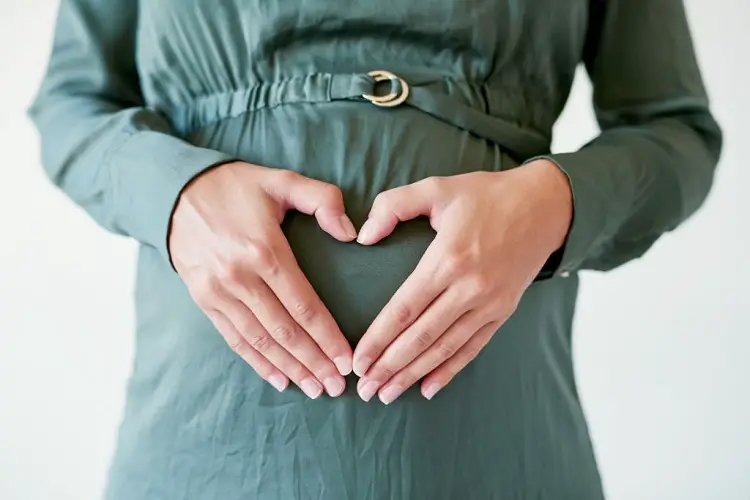 Now we've shared with you our list of virtual baby shower games to explore. But the question here is, how do we play these virtual games in the real world, and also which platform is perfect for this?
Here, we are going to highlight to you some top tips on how to play baby shower games online to make it a resounding success!
1. Choose the Right App (Zoom)
Having tried a few online services, like Google Meet, Facebook Live, and Zoom, we found out that Zoom offers a much easy-to-navigate platform that allows users to set up a free personal account. Trust me, this is much easier than you might think!
Using this wonderful video conferencing computer program and app, you can invite the people whom you want to be present to party and celebrate with you via their computers or phones from the comfort of their own homes.
However, while Google Meet can entertain up to 100,000 viewers, we doubt if your remote baby shower will be packed with such an audience! Additionally, its live stream can entertain up to 250 people at a particular event.
Another good thing about Google Meet is that it serves as a better platform for seminars, talks, and events such as employee training sessions. Zoom, however, allows participants a more active online interactive experience.
Interestingly, while Google Meet can accommodate more online participants, it lacks YouTube and Facebook Live integrations that Zoom does which helps the guests to view the event from almost anywhere.
For any virtual event that requires audience engagement, such as your upcoming remote baby shower, or conference meeting, Zoom is the best choice. It brings about a new way to have fun online…for free! Here are interesting facts:
You can host up to 100 people on the platform for FREE!
Easy access via smartphone or laptop/computer from the comfort of your home.
The host has the power to mute and unmute guests when needed.
Easy interaction for all guests involved.
2. Organize Your Virtual Baby Shower Games
If you need any assistant organizing your Zoom call, a friend or an expert can offer you a helping hand. The person will not only assist you in planning, but also help to make it fun-filled, organized, joyful, and memorable.
Remember, you must choose the right games to play at your long-distance baby shower. These virtual baby shower games you choose to play will not only get all your guests involved but also, gives them the chance to enjoy such a unique experience.
3. Include Real Prizes!
This is purely optional; it all depends on the choice of parents to be. However, introducing this in the game can make your online baby shower fun and memorable. It also gives the guests a sense of competition which will prompt them to be serious with the games.
Read Also: 22 Modern Baby Shower Games
Prize Ideas for Virtual Baby Shower Games
Well, there's a long list of prizes you could give out to your guests, but due to the nature of your baby shower, it's best advised to plan ahead of time.
If you decide to give out physical prizes, make sure you have your guests' addresses that way, you can make goody bags and mail them to those that won. You can use the goody bags to decorate the host's background!
Diaper raffle          
This is another popular baby shower (either in-person or virtual) game and prize idea for baby showers.  Here the guests are asked to bring a bag of diapers and enter a raffle for an Amazon gift card or prize money.
While playing this game online, have your guests send the diapers to the parents-to-be house, while other items like gift cards or prize money can be sent electronically.
Things To Keep In Mind Before You Throw a Zoom Baby Shower
One of the key things to remember while planning a Zoom baby shower is to make sure you have all the necessary information squared away well in advance of the event, especially for an online event with so many moving parts.
Usually, baby showers are often coordinated by a sister, mother, mother-in-law, sister-in-law, or close friend. Here are important things to keep in mind
Since virtual showers depend solely on tech to run smoothly, it's best advised to assign a tech-savvy loved one or friend to either host or help organize the event.
It's very important to schedule ahead of time to discuss the event with the parents-to-be to know the guest list and what she has scheduled for her big day.
Remember to throw in a surprise or two to delight your guest!
Ensure you give your guests instructions on how to use Zoom or (any other video platform you prefer) and invite them and have them introduce themselves with their name.
If your guests are coming from different works of life, you can ask them to change their name on zoom to their first name and their location.
Read Also: How To Know the Sex of a Baby Without Scan
Conclusion
We hope this article has given an in-depth discussion to answer your question about Zoom baby shower games. We all know it can be a bit of a grieving time for the new moms-to-be who can't have that big in-person baby shower they've always dreamed of.
Don't feel too bad, we hope these Zoon baby shower games can provide you with a lot of entertainment and fun memories as you celebrate the arrival of your new baby!