Proper feeding is essential for a baby's growth during its first stage. The right kind of food in proportion helps develop their brains and boost their immune systems.
Additionally, the wrong type of food can impair their growth, which is why some recommended formulas exist.
Many formulas are available in the local market, and often the long list of ingredients and the terminologies used doesn't help.
Many nursing mothers can't handle the stress of motherhood by doing research online and will need to rely on the information given.
As a result, they may find themselves asking questions like Hipp vs Holle vs Kendamil.
In this article, we will provide comparisons and information on Hipp vs Holle vs Kendamil for you.
Table of Contents
Hipp vs Holle vs Kendamil – Features, Pros & Cons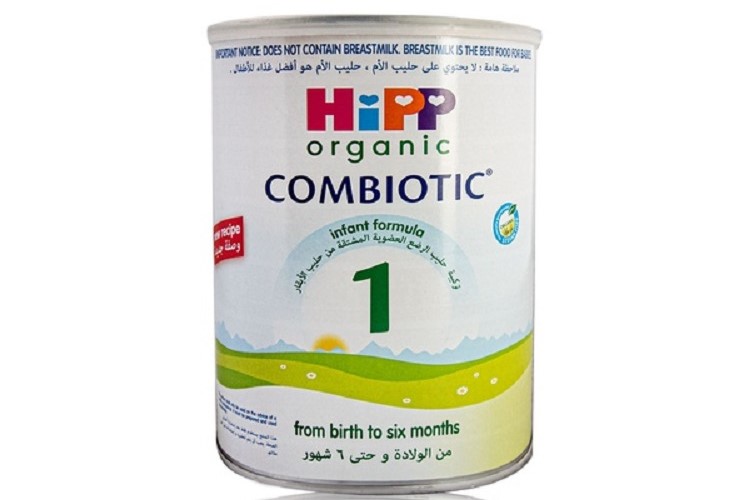 Hipp Organic is a brand of formula produced by a company in Germany that a family owns with over 100 years of existence.
They have over 260 products under their brands designed to provide all the necessary nutrients required for the holistic development of a child.
It was born out of the need to supplement breast milk for their twins in their humble bakery in Germany, and since then, it has grown over the years, and they are considered a pioneer in organic baby formula.
Their products are usually organic milk based and gotten from grass-fed cows in European baby formula; the product is seen as one of the top products.
All Hipp products are organic, and they are also environment friendly, and they can as well be used for babies right from birth up to one year.
Features
Their products have been certified as organic by the European Union
Non-GMO modified
It contains all the necessary ingredients your baby needs, like Vitamins A, C, and D, as well as fatty acids and iron.
Contains natural lactose
Lacks artificial sweetener
Pros
The products from their brands are certified organic and can be traced to their source.
Lacks added sugar such as Maltodextrin
It lacks added coloring or flavor
It doesn't contain synthetically derived or genetically modified ingredients.
It is gentle on your baby's sensitive stomach, reducing the risk of gas, constipation, and bloating.
It is available in easy-to-use powder
It doesn't contain corn syrup or carrageenan
It has a longer shelf life
It has been proven to support brain development with additional DHA
It contains Omega-3-DHA
Free from peanut, wheat, and soy products
Cons
It contains lactose, so it isn't suitable for babies with lactose intolerance or milk protein allergy.
It is only available online
Some formulas contain soy for proteins
Not easy to reseal
Read Also: Hipp Organic vs Enfamil – Product Comparison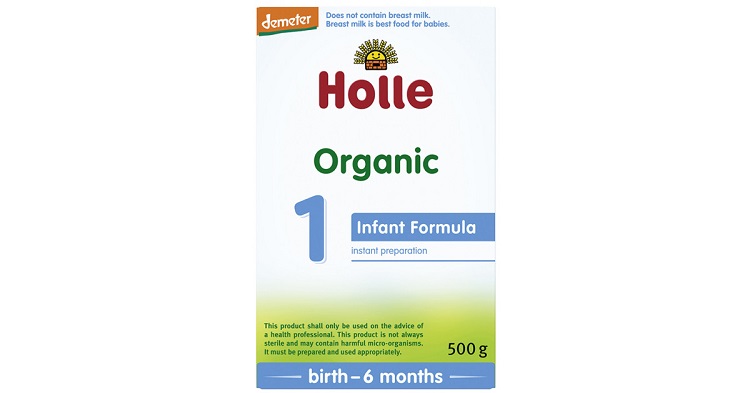 The manufacturing company was founded in 1933 in Switzerland, and through the years, there has been a lot of improvement that makes it suitable for consumption and environment friendly.
They use biodynamic farming, comply with EU directions, and use organic lactose for energy, Iron lactate for protection against anemia.
Features
It contains organic lactose for energy.
It contains Iron lactate for protection against anemia
It is fortified with minerals and vitamins.
Pros
Their products are non-GMO
Their products are organics
It contains no soy, granulated sugar, wheat, or peanut ingredients.
Gluten-free
It is shelf stable
Free from preservatives, chemicals, and artificial flavor
Cons
It contains starch and Maltodextrin
It uses fish oil in some of its formulae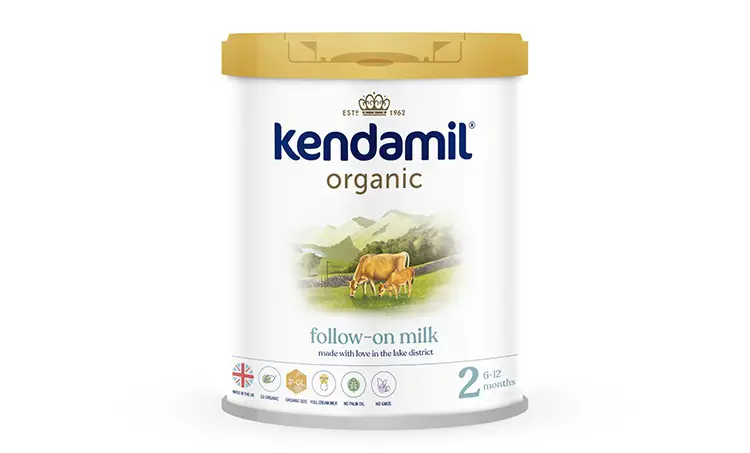 This is one of the best, most nutritional, nutritious, and healthy formulas in the market, and to its credit, it is 100% Organic, has no palm oil, and contains only natural and healthy fats.
The product is from the whole milk recipe and is manufactured using plant-based DHA and HMOs, which help grow and develop your little one's immune system.
Kendamil formulas are top-grade, and ingredients are never skimped. They go for the most natural pediatrician-approved ingredients when selecting their ingredients.
Features
It is 100% Organic
It has no palm oil 
It contains only natural and healthy fats.
It is non-allergic and Vegetarian friendly
It uses organic whole milk
Uses lactose as a carbohydrate source
It contains vitamins and minerals
Pros
It is free of gluten and soy
It lacks palm oil
It is certified by the strictest regulations (EU and British Soil Association)
It is free from artificial sweeteners
It has DHA gotten naturally by decantation
It contains prebiotics
It has an excellent creamy texture and taste
Cons
It lacks probiotics
Milk products may be allergic to some infants
There are chances of constipation
It can be too bubbly
Read Also: Enfamil vs Kendamil – Which is Better?
Hipp vs Holle vs Kendamil – Similarities & Differences
Similarities
They all have the approval of the regulating bodies
Their manufacturing companies have a history of decades of existence
They are nutritionally complete
They all closely resemble breast milk
They all contain DHA/ARA
They all lack artificial flavor, preservatives, and chemicals
Differences
Kendamil contains only prebiotics, whereas Hipp formulas contain both prebiotics and probiotics, while they are all lacking in Holle.
Kendamil is available offline and in stores, whereas Hipp can only be purchased online for US residents.
Kendamil and Hipp use lactose as a sugar source, whereas Holle uses starch as a carbohydrate source in some formulas.
Kendamil doesn't use Maltodextrin, Hipp uses Maltodextrin in some formulas, and Holle has some formulas with Maltodextrin.
Kendamil doesn't use palm oil or fish oil in its formulas, whereas Hipp uses both, and Holle uses Organic palm oil.
Kendamil is headquartered in the UK, Hipp in Germany, and Holle in Switzerland.
Kendamil has palmitic acid, whereas Hipp and Holle lack palmitic acid.
Related Posts:
Final Verdict
Has your question on Hipp vs Holle vs Kendamil been answered? I believe you have the necessary information at your fingertips and can better make choices for your baby.
All three formulas have the approval of the regulating agencies and can help with the proper growth and development of the baby.
Nevertheless, in this contest, Hipp vs Holle vs Kendamil, based on nutritional content, both Hipp and Kendamil are good brands to choose from because they both exceed standards in providing essential nutrition and immunity-boosting properties of breast milk. 
They're purely organic and contain DHA. While Kendamil does not use either palm oil or fish oil in its formulas, Hipp uses both.
Finally, if you are still confused about choosing between Hipp vs Holle vs Kendamil, you should seek the advice of your baby's pediatrician.