As a human, sometimes your arms and chest aren't always available to be your baby's bed, and considering how much time you spend at your baby's crib during night time.
One of the biggest questions every concerned mom usually asks, How do I make her sleep more comfortable in her crib? What is a crib sheet? What kind of baby crib sheet is best for her? When do I lower her crib?
There are many options to explore, by the time you have finished reading this article, you will be an expert on baby crib sheets.
What Is A Crib Sheet?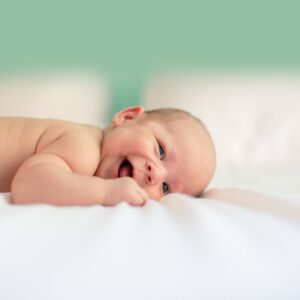 This is a fitted sheet that is used on crib mattresses. These sheets come in a variety of colors, prints and there can also be some differences in crib sheet sizes.
However, it can be defined as the sheets that you use on your bed but area much smaller size to fit your baby's mattress.
Types Of Crib Sheets?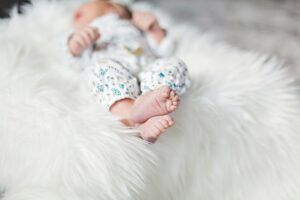 There are many different types of crib sheets available in the stores with their pros and cons.
Cotton Crib Sheet
Pure cotton is a breathable fabric and is hypoallergenic, that is they relatively unlikely to cause an allergic reaction. If your baby is prone to allergies or skin irritations then a cotton crib sheet is a suitable choice.
Pros
They are suitable for warmer temperatures
They are Durable
They are easy to clean
They are commonly available
Does not pill
Organic cotton is hypoallergenic
Cons
Wrinkles easily
They can be more expensive than other crib sheets
Cheaper cotton sheets may shrink when washing
Polyester Crib Sheet
Polyester derived from coal, air, water, and petroleum is a synthetic fiber used in various types of materials. This sheet is another budget-friendly option for your baby's crib.
Although, they may not be as breathable as cotton, polyester is cheaper than cotton and is less likely to shrink when wash.
Pros
It is available in a range of different textures
It's generally a cheaper
Do not wrinkle as much a cotton
Easy to clean
A suitable choice for cold weather
Cons
Not as breathable as cotton
Susceptible to pilling
Wrinkles but not as much as cotton
Flannel Crib Sheets
This is a warm material that is made of cotton or polyester. It is relatively lightweight and is perfect for colder weather.
Pros
Retains warmth
It is durable
They are lightweight
They are available in a range of different textures.
Less prone to shrinking in the wash
Cons
Not suitable during warm weather
They are likely to pill
They are coarser than other crib sheets
Alternate Nature Fibers Crib Sheet
One of the most popular alternate natural fiber is the baboon. This crib sheet is best for Eco-conscious parents because it is environmentally friendly.
Pros
Natural
It is environmentally friendly
They are hypoallergenic
Cons
Durability is poor
Coarser than other crib sheets
Likely to pill
Read Also: How To Clean A Baby Crib Mattress
Important Tips To Consider When Buying Crib Sheets
Check the thread count of the crib sheet
Check the weave used in the crib
Avoid crib bedding sets
Check the thickness of the crib sheet
Will the crib sheet match the current temperature?
Will the crib sheet match your decor?
How To Maintain A Crib Sheet
Wash regularly
Tumble dry to minimize wrinkles
Store in a cool dry place
Replace aging crib sheets
Read Also: How Many Swaddling Blankets Do I Need?
Frequently Asked Questions
How Much Fabric Do You Need For A Crib Sheet?
The Standard size for a crib mattress is 51 5/8 inches long by 27 1/4 inches wide by 5 1/2 inches thick. Besides, the mattress should not be thicker than 6 inches. So, 2 yards of 44″ wide fabric should be enough to make one that fits the standard size crib mattress.
How Many Sets Of Crib Sheets Do You Need?
The answer is two at least. But, to be safe, you should have three to four pieces of crib sheets, so that you can be able to change the bedding as things get messy with the baby.
Read Also: How To Keep Baby Warm Without Swaddle
How Often Do I Change Crib Sheets?
Crib sheets should be changed more regularly just as you change your bed sheets.
What Size Of Crib Sheet Do I Need?
There are two main categories when it comes to crib mattress size: Standard and Mini. The size depends on the type of your baby's crib
Take a look at the measurements for both mattress sizes below before making that decision.
Standard Crib Sheet
A standard crib sheet measures 52 inches by 28 inches. Baby's standard crib sheet fits a crib mattress up to 8 inches thick.
Mini Crib Sheet
This crib sheet is smaller; it fits mattresses that are 24 inches by 38 inches in size.
With all been said, I hope this article has helped you know what a crib is all about and various tips to know when that particular crib sheet. Do not forget to share and drop your comment.