Once a woman is pregnant, she has one important question. To tell or not to tell? That is a question for every expecting mother.
If you're wondering how to hide a pregnancy for 9 months, this article is for you.
Most women would want to keep their pregnancy private for at least the first trimester due to fear of miscarriage or complications at work.
As soon as she finds out she's expecting, she may think of keeping her pregnancy a secret or sharing it just with close friends and family.
If you're still not quite ready to share your news with the world, do not worry I'm going to share with you some tips on how to physically hide your burgeoning bump and your early pregnancy symptoms. Read on…
How To Hide A Pregnancy For 9 Months: 12 Practical Tips
1. Avoid Wearing Maternity Clothes
Maternity clothes are made for women who want to show the world that this is a special time in their life. These clothes are designed to show your baby bump and obviously, you don't want that.
You can hide your baby bump for a while longer by confusing people, and making them think you're just adding some weight by wearing just regular, looser clothes.
However, a better suggestion would be to buy clothes that are one or two sizes larger than what you usually wear and avoid slim-cut clothes. This is a very good alternative in emergencies, like interviews for jobs.
2. Avoid Fitted Clothes
It is important to ditch those well-fitted clothes which could highlight your bloated belly or bump. Always put on clothes that cascade and seem fitted to the body at the same time.
Putting on loose-fitted clothes could help you hide your pregnancy longer and confuse people whose curiosity is piqued! Stock your wardrobe with clothes that are a size or two bigger than your normal ones so that you can wear them throughout your pregnancy.
Another great way to hide your pregnancy is long tunics or those loose dresses that have ruffles on them. Those ruffles over your belly are a better alternative in concealing your baby bump.
3. Accessories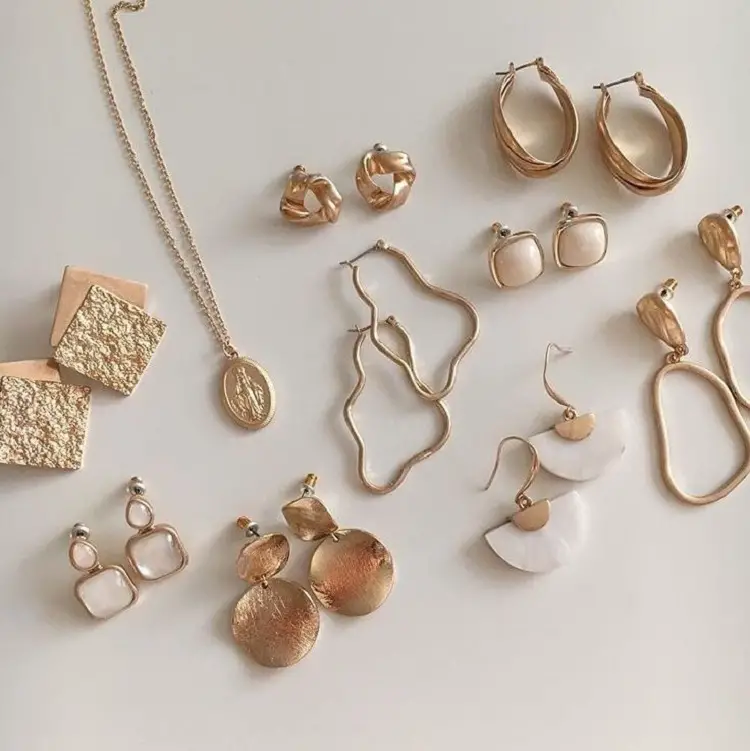 Accessories are a great way to distract the eye from your belly, and you can also use them as styling tools to draw away attention from the main point of focus.
Bigger earrings, hoops, large chains, and chokers embellished in stone, or gems could drift the attention from the slightly visible bump.
Gold accessories draw more attention to people than silver or black. You can also bring the watcher's attention with bright short necklaces.
Also, you can invest in big bags that could fit your entire essentials for pregnancy and also hide the bump.
People will be more jealous of your bag than concentrating on your belly. Large bags can camouflage the belly successfully.
4. Wear Layers
If you are looking for something that will quickly hide your baby bump? Then you should wear layers.
The more layers, you put on, the better especially if you're in the fall or winter season. You can hide your baby bulge by wearing a winter coat, a blazer, or a cardigan.
However, it is best advised to wear it in a size larger than you usually wear. Always cover your belly behind layers of clothes, jewelry, and jackets. During the cold season, you can wear large sweaters and cardigans put over a shirt.
This helps to distract people away from your belly. During the warmer season, wear a short sleeve cardigan or a long tunic sweater to cover your belly.
5. Scarfs And Stoles
This is another great way to camouflage your condition, scarfs and stoles can give you that lean, slim, and taller look you probably have been always longing for.
Throw an oversized length for attraction and don't wrap it too much.
The Indian dupatta is a perfect add-on. You can also opt for dark slimming colors like black or blue. You could also try the ornate ones or floral printed ones to garner compliments.
Read Also: How To Hide Pregnancy in Scrubs
6. Detox Diet
Another healthy lie is the "I'm on a detox" excuse when sipping on herbal or green tea. You can use it to avoid all kinds of food and beverages that you're not allowed to have during pregnancy.
Therefore instead of you telling them "I can't drink wine, I'm pregnant". You can say "I can't drink alcohol, I'm on a detoxifying diet" and no one will figure out your secret.
By using this trick you can also avoid coffee, raw meat, and soft cheese by using your diary-free diet.
7. Camouflage With Colorful Patterns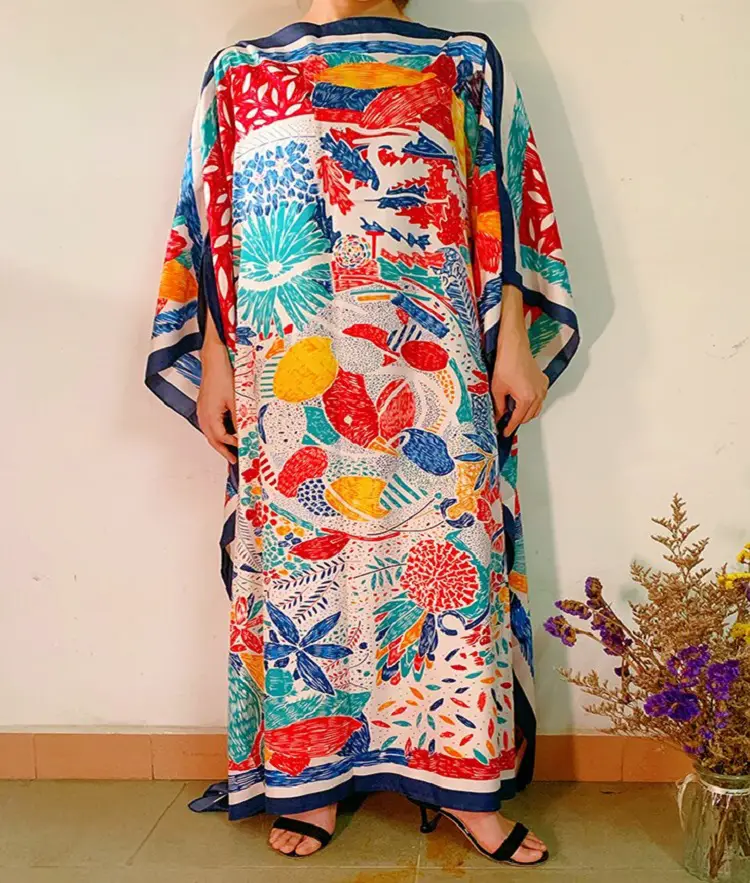 Aside from paying attention to what you wear, you have to also pay attention to colors and patterns. Using colorful patterns for your clothes is another great way to hide your bump.
Materials like satin with bright colors and loud prints, or stripes and plaids need to be avoided, as they attract the watcher's eye to the belly.
You can wear dark, and solid-colored clothes, this outfit makes you look slimmer. Also, another tip is to combine darker-colored pants with a colorful lighter top. You can choose printed flowers on your tops.
These bright color patterns combined with dark colors have an amazing minimizing effect, and also don't attract attention to your growing bump.
So remember to pattern it up! You should check out some new tops and dresses with stripes, polka-dots, or flowers. It can be your new fashion style!
8. Disguise Your Medical Appointments
Ok. So you have several gynecologist appointments and scans lined up and you are worried about your disappearance raising suspicions at your place of work. Well, you do not have to tell the truth yet.
Rather, just tell your boss you have some major dental issues that need to be sorted over a series of appointments. This is a valid excuse that cannot be denied and seems plausible too.
Read Also: How To Get Rid Of Pregnancy Line On The Stomach (6 Natural Ways)
9. Excusing Yourself To The Loo
Usually, when pregnant you'll experience a constant urge to pee with an expanding bladder and also the morning sickness.
So how do you cope with that? Because you need to find some tricks to avoid those suspicious glances from your co-workers.
However, you can just say you have the stomach flu, bladder infection, or that you are practicing water therapy to release toxins from your body.
Try and time your loo breaks so that your co-workers will know you have a clocked routine to be more effective at work.
10. Try To Conceal Your Mood Swings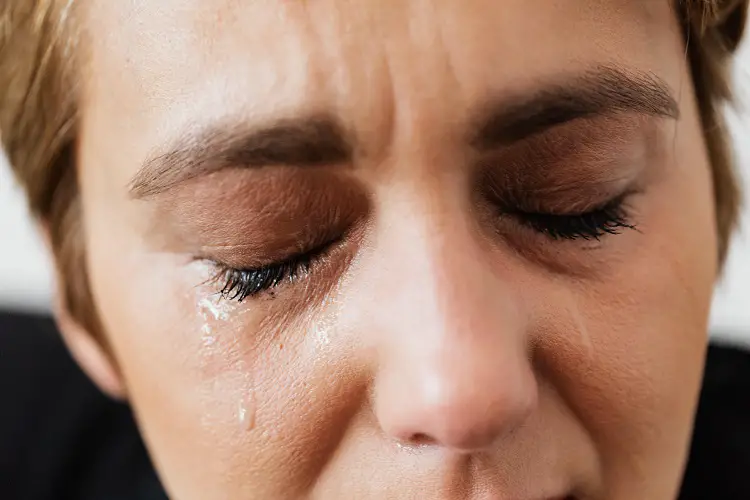 The pregnancy journey is accompanied by the emotional roller coaster of mood swings. So if your colleagues see you weeping in the corner, elevator, or generally sad for no actual reason, just say that you are under some personal stress lately.
This could prove helpful with some comfort and words of encouragement being offered by friends and relatives.
To go through this phase, you need emotional support, and all the help pouring in from all angles could never be unwelcome.
11. Doctor's Orders!
To do best our best for the baby growing inside our bellies, we begin to change our diet so he will have the healthiest start possible. This also includes quitting or drinking a lot less of our beloved coffee.
During pregnancy, you must reduce the amount of coffee you consume.
High levels of caffeine during pregnancy can result in babies having a low birth weight, this can increase the risk of health complications in later life.
Are you concerned about how can you quit coffee so your colleagues at the office won't be curious about the sudden change and start raising questions? Well, with another little white lie this can do the trick.
Therefore, when they invite you for the usual cup of coffee tell them you've had a rough time falling asleep last night, and your doctor suggested giving up coffee for a few days.
Alternatively, you can also use a ploy and bring a travel mug with you, fill it with water and no one will ever know.
12. Hands Off The Belly!
I could remember when I was pregnant, that feeling that something is living and growing inside my belly, I began to understand what the touch of the belly means.
As my tummy was growing I began to touch it more often, especially when I'm not in the public, just to feel the baby move, and to feel that there is something in there.
Most pregnant women touch their bellies, and they do it extremely too often.
To keep your secret safe, make sure you don't do this in the presence of people you want to keep this a secret from.
Always remember to keep your hand off, so you don't draw attention to your belly.
Related Posts:
Finally, you are the only person who can decide when you want to announce the good news and choose the perfect timing and setting.
Until then, I hope these tips have done justice to your question "How to hide a pregnancy for 9 months".
However, still, there is a lot more you can do to distract the attention of people you want to keep this secret from.
Try all that you think that seems right and sensible, we would love to hear your comments and suggestions, until then happy hiding.