The choice of formula wouldn't be worth considering if breastfeeding were an option for every mother.
Introducing your baby to a baby formula may have you contesting between Nan vs Lactogen formula.
As you may know, finding a formula that suits your baby's needs can sometimes be a task. Most newborn parents find it difficult to make choices due to the confusion they face with making choices from the wide variety of commercial formulas available on the market.
As a result of this confusion, thoughts and comparison like Nan vs Lactogen may become a frequent topic of pondering by a concerned mother who wants the best for her baby.
Table of Contents
Making Choice of Formula
It is good for a parent to care about their baby and their welfare by researching the various formulas available.
But there is something you must bear in mind: there is no magical brand that can satisfy every child's individual needs. This is because every child is unique.
Your long hours of research may not pay off well because your little one may not be comfortable with the particular brand you have chosen as the wonder brand. 
Do not panic because there are lots of alternatives on the market. All you have to do is keep an open mind while perusing the list of the baby's formulas.
All the brands in the market meet the minimum nutritional standards set by the Food, Drug, and Cosmetic Act and FDA regulations, so do not be perturbed if the brand your baby is at home with isn't what you want for your baby.
Nan vs Lactogen – Product Comparison
Lactogen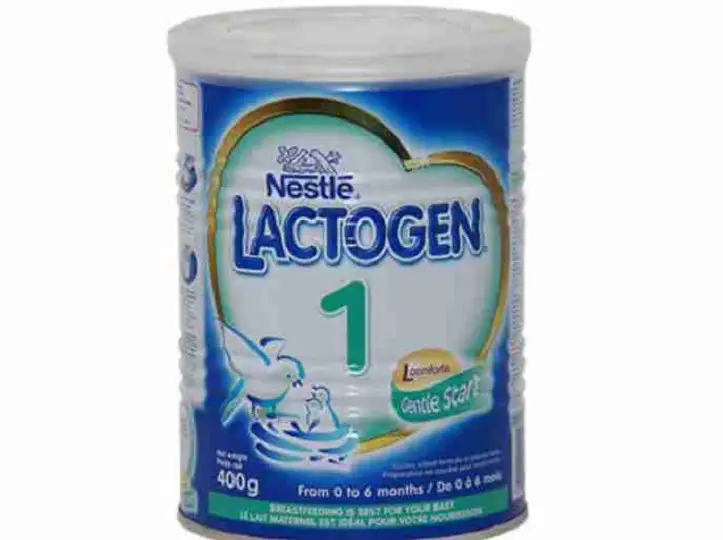 This baby formula has proven safe from the moment a baby is born. This is a result of the presence of a dominant whey base.
The whey casein ratio in Nestle Lactogen is 60:40, and this ratio makes it closer to breast milk.
Recently the manufacturing company of Lactogen Nestle has enhanced this formula to aid the digestive comfort of your baby.
This new edition is the introduction of the bacteria and probiotic L. reuteri. The work of this added bacterium is that it will help support your baby's digestive system.
The hygiene and convenience of the brand's new model by the manufacturing company are top-notch.
Features
It is suitable for infants up to 6 months 
It contains vitamins
It contains Taurine
It contains L-Carnitine
It contains soybean oil
It contains Corn oil
It contains Milk solids
It contains demineralized whey and Maltodextrins
It contains choline and alanine, which serve as building blocks for brain development.
It contains Iodine, which prevents thyroid inflammation and boosts healthy blood formation.
Pros
The product contains 12 minerals
The formulation of the product has 14 vitamins
It suitable for healthy brain development
The taste is awesome, and because it bears a close resemblance to breast milk, most babies fall in love with it
Cons
May cause baby to develop digesting problems 
Make cause your baby to get gassy and irritable
The additives in the milk may not be suitable for your baby, causing allergies.
Can cause constipation
Read Also: What To Eat To Prevent Gas While Breastfeeding
Nan Pro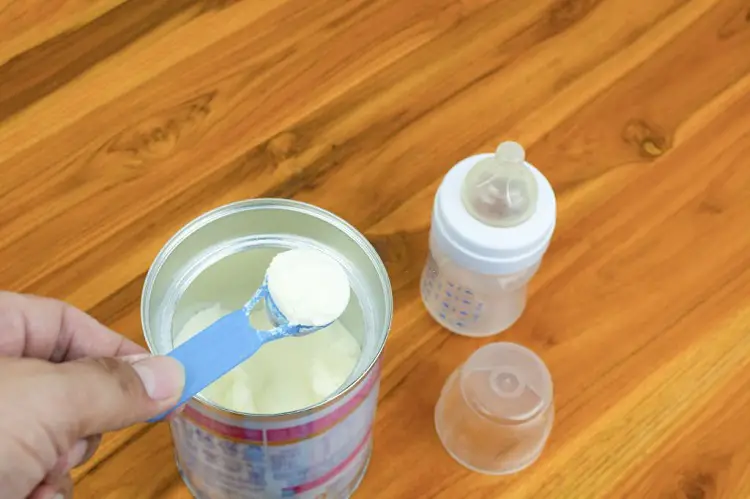 This is another product from Nestle, which has global acceptance even in the African continent. Places like South Africa have it as a recognized organization, and for years it has helped mothers satisfy the nutritional requirements of their babies.
Nan is one of the most commonly known baby milk formulas available in the market, and it is a preferred choice because of its organic nature. It is beneficial in the provision of nutritional requirements.
The product is skimmed and further fortified with minerals and vitamins. It is hypoallergenic, which means its formulation has been scientifically proven to be suitable for babies with allergies, including allergies to lactose found in cow's milk or even allergies to wheat or gluten.
The product contains probiotics and can be used by babies that have asthma. 
Nan may be useful for babies born through C-sections, who lack exposure to the bacteria they naturally acquire from their mothers during the natural birth process. Since Nan contains Bifidus and probiotics, it can prevent the digestive system from becoming dysfunctional.
Features 
It contains L.reuteri
Contains prebiotics
Contains probiotics
Great source of iron
Contains DHA
Contains whey protein
Contains ARA
Pros
It contains DHA that supports the baby's normal brain development
Contains whey protein
It contains vitamins A, C, and D
It contains minerals like Iron and Zinc
Cons
It may be hard to digest for formula-fed babies
The iron added to boost blood circulation may become a source of constipation.
There are higher chances of vomiting
Read Also: Nan Pro vs Similac vs Enfamil
Nan vs Lactogen – Similarities & Differences
Similarities
The same company Nestle manufactures both products
Both products are suitable for babies under six months
Both products contain vitamins
Both products contain minerals
Differences
Nan contains the right ingredients that help a growing baby become healthy and cheerful, which is lacking in Lactogen.
Lactogen is just plain dried milk, while Nan has DHA/ARA and other vital nutrients that enhance better growth.
Most infants prefer the taste of Lactogen and tend to vomit Nan
Lactogen lacks probiotics, while Nan has probiotics
Lactogen was originally made to be taken as a top-up to breast milk, whereas Nan was not made for that purpose
Nan is costlier than Lactogen
Final Verdict
Although breastfeeding is the best option, a mother choosing bottle feeding should be confident in her choice. In terms of nutrition, Nan Pro is ideal as it contains the right ingredients to support a growing baby and help them become a healthy and happy toddler.
Related Posts:
Conclusion
Hopefully, this article has answered your question about Nan vs Lactogen to help you decide what is best for you and your baby.
It's important to note that Lactogen was designed to be a top-up for breast milk, while Nan wasn't manufactured to serve as one.
Lactogen is just plain dried milk because the manufacturer believes it serves as a top-up to breast milk since the mother's breast milk contains essential nutrients. 
On the other hand, Nan has DHA/ARA and other vital nutrients that enhance better growth. Hence, it is not formulated to serve as a top-up.
In terms of price, Nan is costlier than Lactogen, making lactogen budget-friendly. But, Nan contains the right ingredients that help a growing baby become healthy and cheerful. Unfortunately, you cannot find this ingredient in Lactogen.